About Matt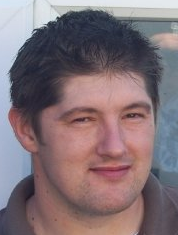 Matt Roberts is a skilled craftsman who has been in the property maintenance trade for over 20 years. Running his own business for 16 years, and previously working for his father, Matt has built up a wealth of knowledge, skill and experience. A carpenter by trade, Matt has worked on a number of property-types all over West Dorset and East Devon, and on occasion, further afield.
Proud of the work he delivers, he can assist with anything from bathroom, window and kitchen fitting, through to general carpentry and other property maintenance requirements.
It's no secret that Matt is a perfectionist and ensures that the work he completes, is finished to the standard expected by his customers.  He has had the privilege of working on some well-known properties within the West Dorset and East Devon region and would be more than happy to discuss your requirements in detail.